Featured Manufacturers and Products on BuildSite Georgia-Pacific and W.R. Meadows


BuildSite helps people who make things communicate with people who build things. This issue highlights high performance products from Georgia-Pacific and W.R. Meadows, two undisputed leaders in building materials.
---
Up on the Roof: DensDeck® Roof Boards from Georgia-Pacific Gypsum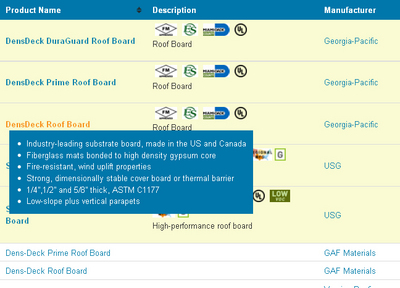 Georgia-Pacific Gypsum features DensDeck® Prime, DensDeck and DensDeck Duraguard fiberglass mat roof boards on BuildSite. Versatile DensDeck® roof boards can add durability and sustainability to any commercial roofing system. Succinct and powerful product messaging tells the story on each of these classic products, telling "what goes where."
---
On the Slab: New Curing and Sealing Compounds from W.R. Meadows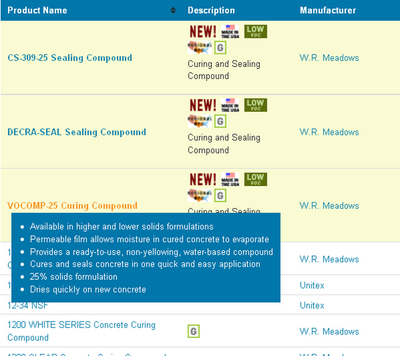 W. R. MEADOWS offers the very best protection for concrete flooring. BuildSite features three new curing and sealing products: CS-309-25 is formulated from special acrylic polymers and quick-evaporating solvents for freshly placed concrete; DECRA-SEAL is an acrylic-based, high solids compound for decorative concrete; VOCOMP-25 offers special acrylic polymers in a true water-based carrier.